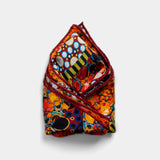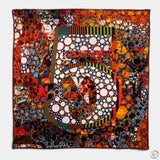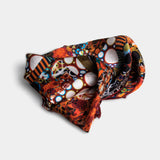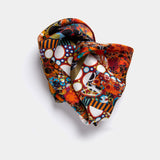 Pocket Square
Love Numbers | Five | Satin
43cm x 43cm ( 17" x 17" )
100% Silk Satin Georgette, 10mm 
The revelatory magic of numbers 
Numerology dates to ancient Mesopotamia, where sages interpreted the hidden, prophetic meanings of numbers based on a supernatural calculus underlying them. Arithmancy gradually spread across cultures and continents. Centuries later, Johann Sebastian Bach embedded its symbolism into the structure of compositions that are still being deciphered today. 
Wear #5 to manifest your sense of adventure, independence and ability to adapt to any situation.

Provenance
A Brajoh original design
Silk printed in Cheshire, UK
Hem hand-rolled in North Carolina, USA
The collection's name is derived from a Carl Sandburg poem