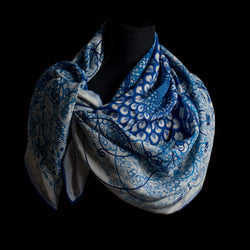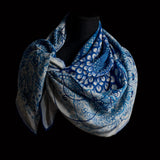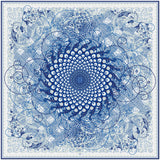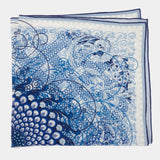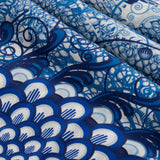 Scarf
My Eyes, Having Seen All
98cm x 98cm ( 38.5" x 38.5" approx.)
100% Silk Crepe de Chine, 14mm
Treasured by emperors. Revered by all for 3,000 years and counting.
Confucius wrote of its glory in 500 BC. China's noblemen guarded its cultivation for 900 years before sharing with the Japanese, who made it the Imperial Family emblem. Imported to Europe a millennium later, varieties bred at Versailles were nearly lost to the French Revolution. The flower worthy of emperors and monarchs: the regal chrysanthemum.
Wear for a long and happy life, unfolding petal by petal, moment by moment, with love and care.
PROVENANCE
A Brajoh original design
Silk printed in Como, Italy
Hem hand-rolled in North Carolina, USA
The collection's name is derived from a Kasugi Issho poem